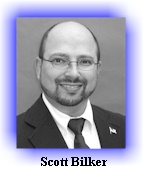 Hi,
Thank you for your interest in submitting your work to DebtSmart.com!
My goal is to bring the most effective and useful information to my readers to help them save money on their debts, manage their finances, and earn more income. DebtSmart.com has a focus, and that focus is to create a better financial life for all its visitors. Nothing makes me happier than when I receive feedback from my readers about how much money they're saving or how something they read at DebtSmart.com has helped them.
Submissions are welcome and will be reviewed for publication that is consistent with the following guidelines:
1)
Submitting articles is not a guarantee of publication.
2)
At this time, DebtSmart.com is not paying for content. However, if published, you will be a featured author. Your article will contain your photo (if desired) and links back to your website and/or email.
3)
DebtSmart.com has the right to reject any article for any reason.
4)
Articles must be submitted electronically via contact form. Please do not send attached files, in-line text only (or direct links to articles) via contact form here.
5)
When you submit your work, you agree that DebtSmart®, Press One Publishing, and its assigns and licensees, have been granted the non-exclusive right to use and/or reproduce your article in any manner, in any media, and for any purpose.
6)
Please send a photo, if available, or a link to your photo. (If you want your article to contain your picture.)
7)
I will contact you to let you know if your article(s) have been accepted for publication. Chances are that I will not know the publication date. Most likely, you will see your work appear in the DebtSmart Email Newsletter sometime within the following six (6) months. Be sure to subscribe to the newsletter and keep watch for your articles.
Please let me know if you have any questions.
Regards,



Scott Bilker
+++++++++++++++++++++++++++++++++++++++++++++++++++++
Scott Bilker
Creator of DebtSmart.com
Author of:
Talk Your Way Out of Credit Card Debt
Credit Card and Debt Management
How to be more Credit Card and Debt Smart
DebtSmart® Online
Published by Press One Publishing
http://www.DebtSmart.com
Tel: (609) 660-0682
+++++++++++++++++++++++++++++++++++++++++++++++++++++