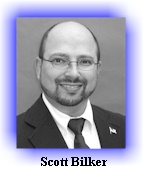 DebtSmart® Video Library Advertising
Thank you for your interest in advertising with DebtSmart.com!
To sponsor video presentations, your product or service must truly enhance the quality of life for my readers. That's because I recommend "trusted sponsors" personally!
Video sponsors receive: (1) A video spot preceding the presentation; (2) Graphic ad; (3) Space for details and links; (4) Exclusive exposure on the video presentation web page as well as the text page; (5) Continuous promotion of video presentation on nearly every page of DebtSmart.com and each issue of the email newsletter; (6) Promotion of video library via media with press releases.
DebtSmart.com Email Newsletter readers, and daily visitors, are interested in saving money! They're very active in researching the best deals for themselves which makes them not only DebtSmart but smart about finances in general.
Please complete the below form to find out the details of advertising here at DebtSmart.com.