Book Review: "Credit Scores & Credit Reports"
by Scott Bilker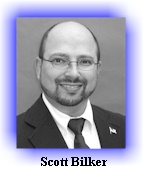 Your credit report is your financial résumé. Everyone is looking at it. From employers to landlords to creditors--even insurance agents. And they're judging you based on your report and score. A good report and score can mean saving thousands of dollars in interest, getting that apartment, and landing your dream job.
When I want to find information about credit scoring and credit reporting, I turn to Evan Hendricks' book! This book is clearly the best, most complete work on the topic! Mr. Hendricks not only presents the details needed to understand the system, but he also provides the tools needed to take effective action to resolve specific problems. If you want to be in control of your financial résumé, then I HIGHLY recommend getting a copy of this book!
Since 1981, Evan Hendricks has been Editor/Publisher and founder of Privacy Times, a newsletter based in the Washington, D.C. area. Through the newsletter alone, he has published nearly 3,000 pages covering a wide range of privacy and information law subjects, including the Fair Credit Reporting Act. Mr. Hendricks regularly testifies before Congress, with four appearances in 2003. He is also a regular presenter at Federal Trade Commission workshops.
Credit Scores & Credit Reports provides a thorough examination of the all-important, but little understood, credit scoring and credit reporting systems. The book also describes how the system sometimes doesn't work, and how hundreds of thousands--if not millions--of consumers have been frustrated in their efforts to correct errors in their credit reports.
Just a few of the topics covered include: (1) Link between credit reports and the burgeoning problem of identity theft; (2) How credit card companies use credit scoring to raise your interest rates; (3) The role of credit scores in auto and homeowners insurance; (4) The difference between mortgage rates for consumers with excellent, good, fair and poor credit scores; (5) The damages to consumers and their creditworthiness flowing from credit report inaccuracy and identity theft; (6) Credit reports and debt collection; (7) The debate over credit scoring and discrimination; and (7) The politics of credit reporting