Eight Steps to Tackle the Money-Saving Process (Part 6)
by Gregory Thomas
Gregory Thomas is the editor of SavingSecrets.com. SAVING MONEY IS AS EASY AS 1...2...3! WANNA LEARN HOW? Hop over to our web site and find FREE money-saving articles, a FREE bi-weekly "Money Saving Tips" newsletter and even a FREE Ebook download titled "Coming Up With Some Xtra Cash" just for stopping by! Click Here - - http://www.SavingSecrets.com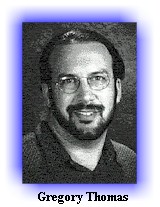 Part 6: Implement a "Game" Mentality
Now that you have a goal to strive for, a list of variable bills to lower, and an understanding as to why it's important to compare cost, risks, and benefits before making a purchase, you're now ready to CHALLENGE yourself to succeed.
Are you wondering how you are supposed to CHALLENGE yourself?
Take for example a track runner/sprinter who is able to run the 100m sprint in 10.6 seconds. What do you think this runner will do next? He/She will CHALLENGE themselves to beat that 10.6 time the next sprint.
Point is, this runner is constantly pushing him or herself to do better. The CHALLENGE is to strive for a faster time each and every time they run the 100m sprint.
Same thing applies to your money saving efforts. You will want to CHALLENGE yourself to beat the amount you can save each and every month.
When you CHALLENGE yourself to save as much as possible, you inspire yourself to succeed. Since you are faced with this "CHALLENGE" you'll start thinking "Hey, if I was able to save $75 this month, there's no reason why I couldn't save $85 next month."

For example, if you were able to save $84 in October, your goal for November is to beat that amount. In other words, save more than $84 in the month of November.
Name Your Game
~~~~~~~~~~~~~
Once you are ready to challenge yourself, try and think of this whole process as one big, giant GAME. You can name this GAME whatever you want, but try and incorporate your GOAL into the name of this budgeting GAME.
For example -
"Hawaii, Here We Come" "Chevy Silverado Savings" "Our Family Trip To Vegas"
As with any game, the object is to have fun and win.
Thinking of these money saving exercises as a game will both inspire you and help you take your mind off the whole saving process. More importantly, this game can help you get your whole family involved without having to beg and plead with them to help. Remember, children L - O - V - E games!
Make a colorful chart or illustrated graph on which you can track your savings total. You can then post it in a location where your family can look and see their progress whenever they want.
GET CREATIVE and HAVE FUN with your money saving goals. The more pleasant and enjoyable you make this project for you and your family, the more likely you'll be to follow through with your plan and ACTUALLY be successful.
Conclusion
~~~~~~~~
Implementing a "game" mentality will not only help alleviate any stress or fear you may have regarding this whole process, but it will make saving money much more enjoyable to do. Who doesn't like to play games?
Not only will a game make your agenda much more appealing, but it will kick start your competitive spirit and CHALLENGE you to do your best.
Next Issue - Part 7: The Three R's - Review, Revise, Retry