Protecting Your Credit Following ID Theft: A Step-by-Step Plan of Action
by Pammila Phillis
Pammila Phillis is a staff writer for CardRatings.com. CardRatings.com offers a consumer report of US credit cards and instant online approvals. Named among the 'Web's Best Sites' by SmartComputing magazine! The site is courtesy of Citizens for Fair Credit Card Terms, Inc.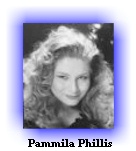 Changes in the FCRA (Fair Credit Reporting Act) regarding identity theft are presented here. Further detailed information can be found at the Federal Trade Commission site, http://www.ftc.gov/, under "Fair Credit Reporting Act". This is just a general step-by-step guide to start the process.
File Police Report:
It is very important to establish time of discovery and action.
Submit relevant copies of documents relating to the case.
Itemize all creditors affected and properly identify them by their name, your account number and amount involved.
Obtain copies of the police report.

At the very least get the file number.
Be persistent.

Local authorities may tell you they can't take a report.

If that is the case then try going to the county or state police.

If you're told that identity theft is not a crime under your state law, then ask to file a "Miscellaneous Incident Report".

It is okay if you don't have everything needed at the time you are filling out the report. You can follow up later with additional information. Just be sure to obtain an updated police report.

Contact Credit Reporting Agencies (CRA):

Experian
1- 888-397-3742
PO Box 9532
Allen TX, 75013

Equifax
1- 800-525-6285
PO Box 740241
Atlanta GA, 30374-0241

TransUnion
1- 800-680-7289
Fraud Victim Assistance Department
PO Box 6790
Fullerton CA , 92634-6790
Call to activate a fraud alert. You only need to call one agency, as they will notify the other two agencies for you.
1. A credit report will be sent to you along with a credit score.
2. You will be opted out from creditors receiving your name for solicitation purposes for a period of 5 years.
3. Follow up the dispute with the credit-reporting agency.
4. Put your request in writing. Mail it "Return Receipt Requested" and "Certified".
5. Keep original copy for your records.
When corresponding with the CRA include the following:
Full name
Address
Copy of Social Security Card
Copy of government-issued identification card
Date of birth
Copy of police report or file number
Notarized copy of the FTC ID theft affidavit
Name and account number for each account disputed
Copies of any relevant documentation involved with the ID theft case
A statement that the information is not relating to any transaction by you, the consumer
For extended fraud alerts the CRA needs:
A copy of a telephone bill showing both your home address and the telephone number you want added to the credit report.
A request for a victim statement to be added to your credit file.

The statement will say something like "Please verify identity before extending credit.

Victim of ID Theft.

Phone number is _______"
This will remain on your credit report for 7 years or until you write back requesting it to be canceled. In addition, you are entitled to receive two free copies of your credit report and score within the first 12 months.

The following is an excerpt from the Fair Credit Reporting Act on the FTC web site.
"A CRA shall block the reporting of any information in the file of a consumer that the consumer identifies as information that resulted from an alleged identity theft.

A CRA may decline to block, or may rescind any block, of information relating to a consumer, if the CRA determines that:
The information was blocked in error or a block was requested by the consumer in error.
The information was blocked, based on a material misrepresentation of fact by the consumer relevant to the request to block.
The consumer obtained possession of goods, services, or money because of the blocked transaction or transmission."
If a block of information is declined, the credit-reporting agency will be obligated to notify you within 5 business days that the blocked information has been added back to the credit report.

Regardless of the block in place, Federal, State, or local law enforcement agencies will still have access to this information to complete their investigations.

Disclosures to consumers

A consumer can request that the first 5 digits of the social security number not be included in the credit report. The Fair Credit Reporting Act states that if "the CRA has received appropriate proof of the identity of the requester, the CRA shall so truncate such number in such disclosure."

Additional items of importance to do:
Call the Federal Trade Commission at (877) 438-4338 or visit their web site, http://www.ftc.gov/, to report your fraud case.
Request their booklet titled "When Bad Things Happen

To

Your Good Name".

This book contains the needed ID Theft Affidavit.
Be sure to read this book, there may be other relevant organizations you will need to contact in connection to your identity theft case.
Contacting Creditors and Collection Agencies:
Inform creditors immediately to close accounts connected with the identity theft.
On existing accounts, request for a new account number, change pin number, and password protect.
Inform the creditor that you wish to opt out from receiving solicitation by telephone or mail from them or their affiliates unless it is law enforcement.
Ask for their specific address for disputing fraud.
Will need to send in writing, "Return Receipt Requested" and "Certified" mail the following:
Full name.
Address.
Copy of Government-issued Identification Card.
Copy of Police Report or file number.
Notarized copy of the FTC ID Theft Affidavit.
Copies of any relevant information proving that such accounts appearing on credit report do not belong to you.