My family vacation for $32 per person per day!
by Scott Bilker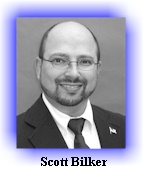 That's right, $32 per person per day is what it ended up costing for our family's April 2002 vacation. This article will cover the details of all costs related to this vacation, along with photos! I think that's a great price, but please let me know if you think it's a thrifty, quality vacation. You will be able to do that by responding to the survey at the conclusion of this article.
Our vacation in Pennsylvania lasted four days and three nights. While there we visited Herr's potato chip factory, Longwood Gardens, and Winterthur (in Delaware).
The main reason the price of the vacation was low is because we stayed in a cabin. I think cabins are great. First of all, they're generally less expensive than hotels. And second they're much more flexible for the family. Farm cabins are even better since young children love seeing, petting, and feeding animals.
A cabin also helps save money because they typically come with a full kitchen! This means that you don't have to eat out or call for room service for every meal.
If you're bringing young children on the vacation they'll enjoy--and you'll enjoy--allowing them burn out some energy by running free in the yard. Having had my kids stay with me in a hotel, I can tell you that a hotel room is simply a small room with two trampolines (beds).
The beauty of the cabin is that it's much more spacious, less expensive, and provides more activities for kids. A major part of the family vacation is just staying at the cabin, relaxing--you know, the reason why you wanted to go on vacation in the first place. :)
Researching for cabins, or any other lodging, is best done online. Searching for cabins online is becoming more and more popular, in fact, most of the places I've contacted say that people are finding them online. I always look for a site that gives as much information as possible about a potential cabin since a cabin is definitely my first choice.
---
CABIN
Cost: $48 per night
Total Lodging: $144.00 (4 days, 3 nights)
Food Shopping Total: $82.27
Dining Out: $28.71
Gasoline: $28.89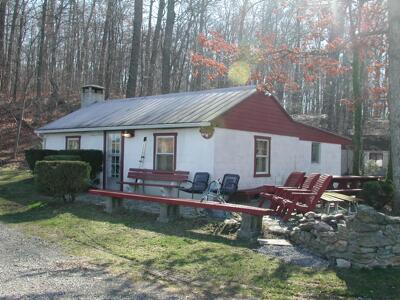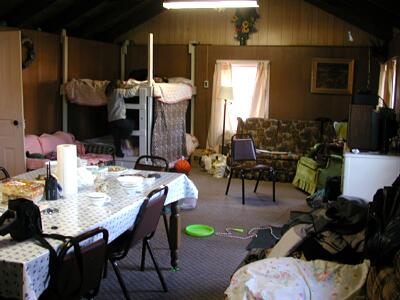 Photo #2: Living area with bunk beds. There is another bedroom with two double beds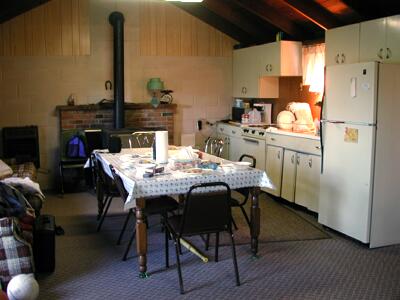 Photo #3: Wood stove, kitchen, and dining area. I certainly needed that wood stove to keep the place warm!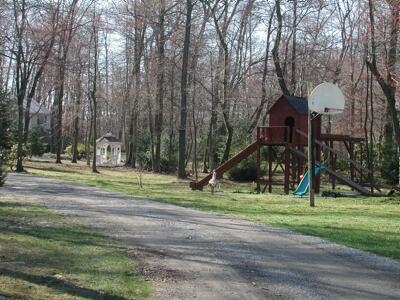 Photo #4: Playground right outside the cabin. Perfect for the kids. There is also a pond on the other side.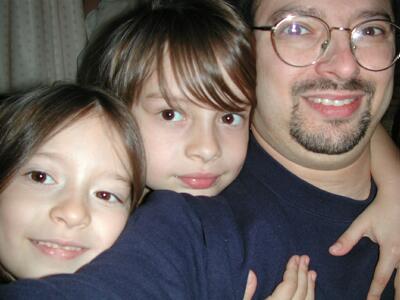 Photo #5: My daughter Brooke, son Grant, and myself.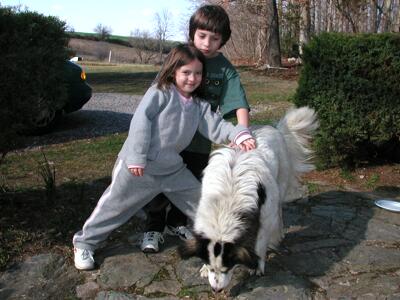 Photo #6: Cabin comes with dog! My kids had a great time playing with, and feeding, Skippy.


---
HERR'S FOOD TOUR
Cost $22.47 in gift shop for souvenirs.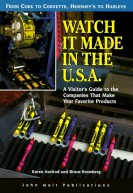 The tour was free and included a video of their history, free potato chip samples, and a bag of pretzels. Great experience! Only drawback was that you are not allowed to take photos in the production area.
There are many companies that provide free tours. The book Watch it Made in the U.S.A. by Avalon Travel Publishing covers many companies that provide similar tours. I highly recommend a visit to companies that offer this PR service. The kids absolutely loved visiting Herr's and learning (and seeing) how their favorite snacks are made.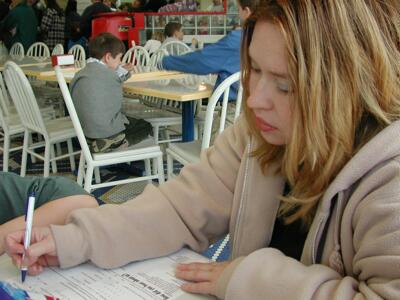 Photo #7: My wife, Larissa, filling out the survey at the end of the Herr's tour. Surveys are also entered in a contest. The winner receives a one-year supply of Herr's potato chips!


---
LONGWOOD GARDENS
Admission: $30.00
Gift Shop: $40.08
Lunch at the Terrace Restaurant: $90.79
Longwood Gardens was created by industrialist Pierre S. du Pont (and is sometimes referred to as the DuPont Gardens). It offers 1,050 acres of gardens, woodlands, and meadows; 20 outdoor gardens; 20 indoor gardens within 4 acres of heated greenhouses; 11,000 different types of plants; spectacular fountains; extensive educational programs including horticultural career training and internships; and 800 horticultural and performing arts events each year, from flower shows, gardening demonstrations, courses, and children's programs to concerts, organ and carillon recitals, musical theatre, and fireworks displays. Longwood is open every day of the year and attracts more than 900,000 visitors annually.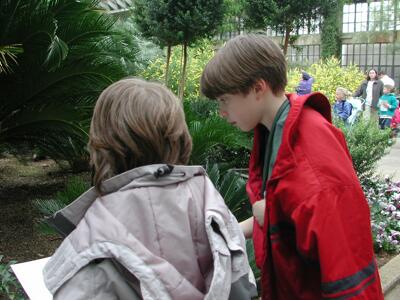 Photo #8: Grant (on left) and my first son, Brandon, looking at the gardens from inside the Conservatory.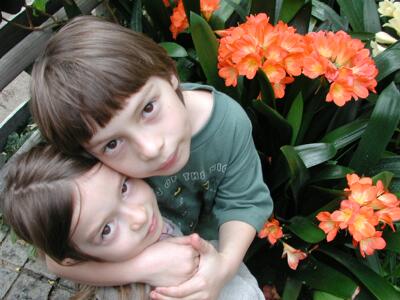 Photo #9: Brooke and Grant posing by one of thousands of flower displays.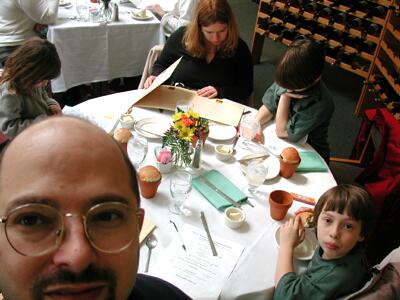 Photo #10: The Terrace Restaurant. This place was excellent but a little pricey. They did have an alternative cafeteria-style dining area however, with the kids, we needed the break, so it was worth the extra money. I had the pan seared rainbow river trout--um, um, good.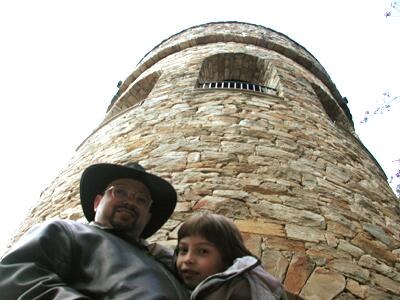 Photo #11: Grant and I by the Watch Tower. Unfortunately, we were not able to go inside.


---
WINTERTHUR
Admission: $32.00
Mansion Tour: $25.00
Gift Shop: $50.95
Food: $27.03
We planned to visit Winterthur with our close friends, Jen and Joe Macedo. They met us at the cabin, with their two daughters, Lauren and Sarah, to join us for our last night. It only cost $12 dollars extra for the additional guests in the cabin!
Winterthur features a museum with a magnificent collection of American antiques celebrating the best in style and craftsmanship. You can stroll through the glorious 60-acre garden and surrounding landscape of hills, waterways, and rolling meadows. It also includes a magical, fairy-tale garden for children, The Enchanted Woods.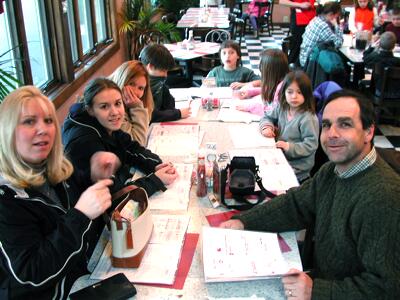 Photo #12: Dinner with Jen, Lauren, Larissa, Brandon, Grant, Sarah, Brooke, and Joe at Margheritas ($31 for my family of five).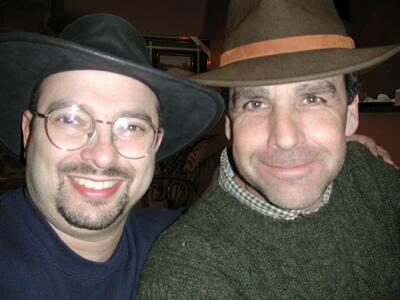 Photo #13: Joe and I back at the cabin.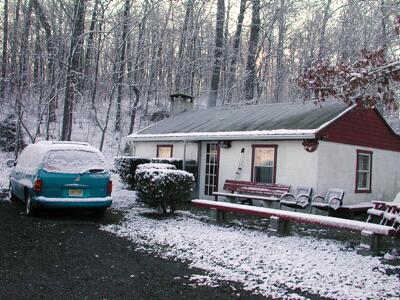 Photo #14: Last morning at the cabin. It snowed the night before. I was very surprised to see snow on April 5th!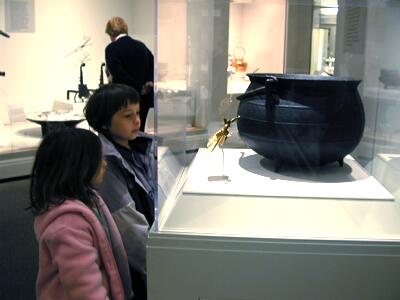 Photo #15: Brooke and Grant enjoy the displays at the museum.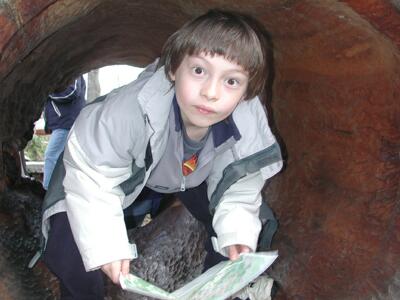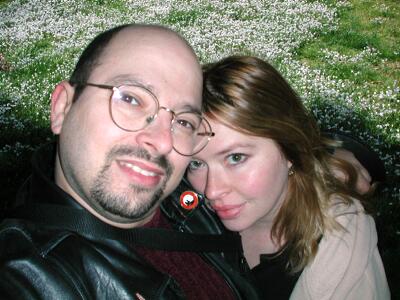 Photo #17: Larissa and I near the Enchanted Woods.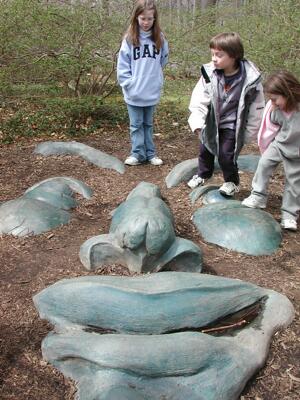 Photo #18: Sarah, Grant, and Brooke standing on Green Man's Lair.


---
SUMMARY OF ALL SPENDING
| | | |
| --- | --- | --- |
| Name | Type | Amount |
| Longwood Gardens | Entertainment | 30.00 |
| Winterthur Museum | Entertainment | 32.00 |
| Winterthur Museum | Entertainment | 25.00 |
| | TOTAL | 87.00 |
| | | |
| Brunswick Diner | Dining | 28.71 |
| Dutchmans Market | Groceries | 54.40 |
| Dutchmans Market | Groceries | 27.87 |
| Winterthur Museum | Dining | 27.03 |
| Margheritas | Dining | 31.00 |
| Terrace Restaurant | Dining | 90.79 |
| | TOTAL | 259.80 |
| | | |
| WaWa | Gas | 28.89 |
| | TOTAL | 28.89 |
| | | |
| Elver Valley Farm B + B | Cabin | 144.00 |
| | TOTAL | 144.00 |
| | | |
| Herr's Gift Shop | Souvenirs | 22.47 |
| Longwood Gardens | Souvenirs | 40.08 |
| Winterthur Museum | Souvenirs | 50.95 |
| | TOTAL | 113.50 |
| | | |
| | TOTAL | 633.19 |
That's $633.19 for 5 people, for 4 days. This works out to be $31.66 per person, per day ($633.19 divided by 4 days, divided by 5 people).
Please let me know what you think about the cost of this vacation, and this article, by clicking here and taking the survey--thank you!
---
VACATION RESEARCH LINKS