According to the latest report by the US Census Bureau on Housing Vacancies and Homeownership, only 63.6% of US citizens owned the homes they lived in as of the first quarter of 2017. This rate of home ownership did not have much variance from the first quarter of 2016 when it stood at 63.5%; and the fourth quarter of the same year which had a 63.7% home ownership rate. At 63.6%, the rate of home ownership for the first quarter of 2017 was not very far from the lowest level of 62.9% recorded in mid-2016; since 1965. This low uptake of new homes by US citizens can be attributed to slow growth in household incomes, rising costs of living, high mortgage rates and growing home maintenance and repair costs; that discourage people from buying new homes.
By the time you are buying a new home, you will have overcome the high cost of purchasing a new home and you will have figured out how to repay your mortgage. For new home owners therefore, learning how to keep your home maintenance and repair costs low going forward after the purchase should be your priority. You want to ensure that besides your monthly mortgage repayments that are in most cases pre-determined and constant; you keep all other unforeseen costs and expenses related to your home maintenance and repairs at the lowest levels possible. Home insurance partly provides a solution to this by insuring your home against insurable risks such as fires, theft and floods. However, traditional home insurance plan does not provide full coverage for home maintenance and repairs that will be occurring more regularly; as compared to the fires and floods that might never occur at all or occur only once for all the years you will still be owning your new home.
To get coverage for your home maintenance and repairs at minimal cost, you will therefore need to go beyond getting the normal home insurance cover; and get a home warranty. A home warranty provides coverage for your home appliances and systems in case they break down; including specific things in your home such as door bells, roofing, washers, bath tubs and kitchen installations among others. All these items covered by your home warranty have a high risk of breaking down and need regular maintenance to ensure they are in good working conditions.
Without a home warranty, you might end up incurring very high capital expenditures when you need to repair them after they have broken down. In addition, the high cost of maintenance may throw your household finances off balance if you had not saved enough money to meet that specific financial obligation. A home warranty therefore helps you to be prepared for all the maintenance and repair costs needed for your home appliances and systems; without having to have a huge amount of cash at hand. By paying affordable monthly premiums to your home warranty provider, you will be able to secure the future of all the appliances and systems in your home at minimal cost.
Before signing up with a given home warranty provider, you will need to conduct your due diligence by comparing the reviews on Review Home Warranties; and on other credible online home warranty providers review sites. A background search will help you to unveil specific features for each home warranty provider and provide you with enough data points for comparison before making the final decision as to which home warranty provider to sign up with. Some of the information you will be able to unearth when doing your background checks include the monthly premiums set by each home warranty provider, the different packages they offer, their terms and conditions and quality of service delivery.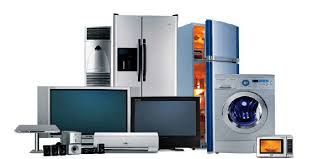 In terms of the packages offered by the different home warranty providers, there are those that provide a comprehensive coverage for your home systems and electric appliances, while others opt to separate the two. Some home warranty providers offer to cover your pool and lawn sprinklers in addition to your household items; while others can include extra services such as pests' control and termite treatments. Generally, all home warranty providers will have different packages for different people falling in different economic brackets; and they have aligned premiums to match the different client categories.
With some home warranty providers charging monthly premiums as low as between USD 30 to USD 50, you can choose which package suits your home and be financially safe; when you want to do repairs and maintenance for your home in the future.